Yule kick yourself if you miss out on these offers!
17 December 2021
Woo hoo…yes, it's here! The start of our Winter Sale! Great reductions on some extremely fabulous pieces making them hard to resist!
Don't mistletoe out on the fab bargains adorning our sale rails right this very moment!
There are so many Glori(a)ous things to behold either in-store or online, woe be (glad) tidings if you end up disappointed. OK, ok, I'll stop…
A quick taster…
Here are some of the goodies on offer but there's a lot more to peruse on the Sale pages…
See all the sale items.
Don't forget you can get some last minute gorgeous gifts on our Accessories pages.
Face warmers!
And of course we still have our 'face warmers' (also known as Grizas linen masks) to keep you and your loved ones cosy when it's cold outside…
Christmas post
We will continue to get things sent out to you as soon as we can, but we know Royal Mail is experiencing some delays so please be patient.

To avoid all postal delays, come in to see us if you can. Ring us on 020 8947 9797 or email to book an appointment and we will look forward to seeing you very soon.

A reminder of our Christmas opening hours is at the bottom of this email.

Stay safe, well and warm ladies and happy shopping!
Christmas opening hours
Friday 24 December • 10am -3pm
Saturday 25 – Tuesday 28 December • CLOSED
Wednesday 29 December and Thursday 30 December • 10am – 5pm
Friday 31 December • 10am – 3pm
Saturday 1 January – Monday 3 January • CLOSED
Business hours back to normal from
Tuesday 4 January • 10am – 4pm by appointment
Don't forget…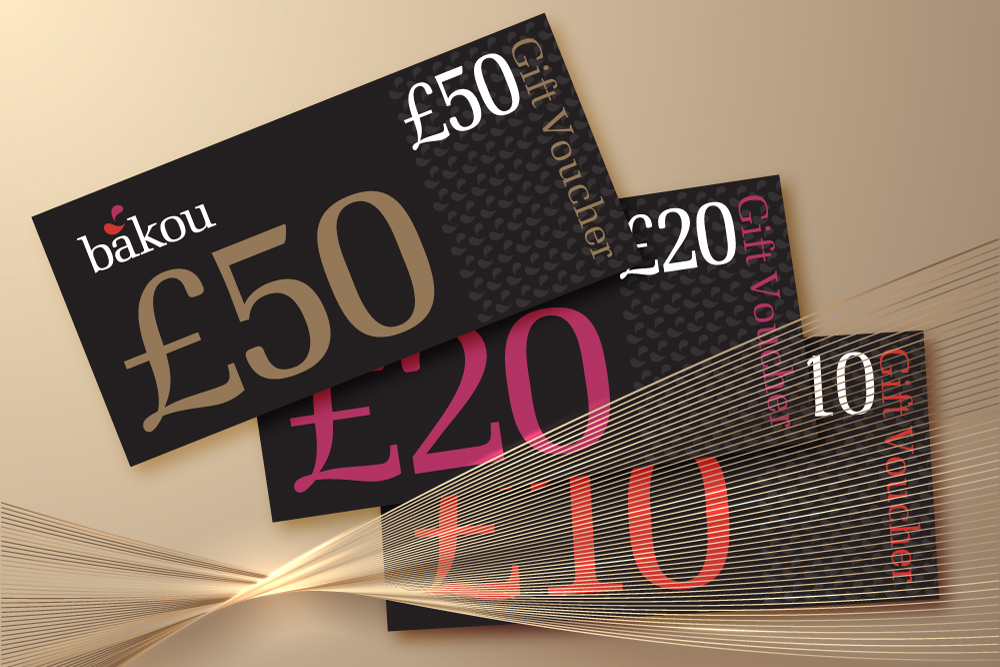 Bakou Gift Vouchers make superb pressies!