Love it or loathe it!
28 April 2022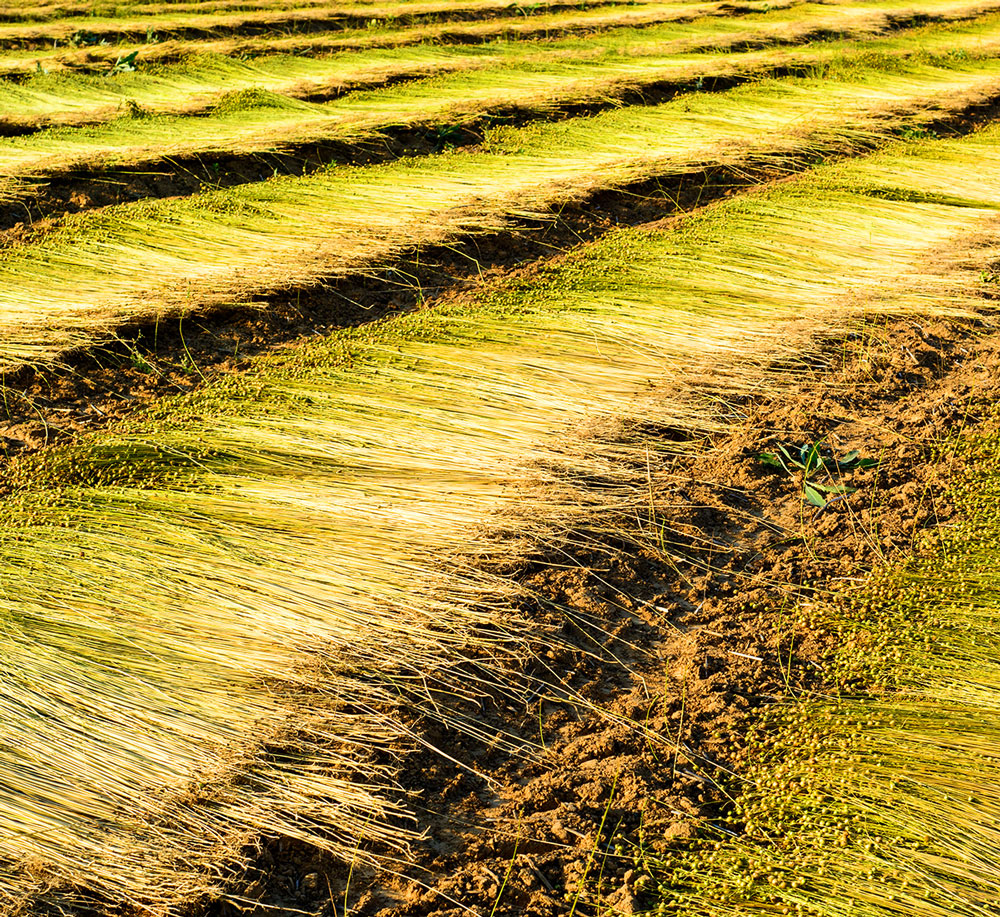 I have one word for you this week…Linen…the Marmite of the fabric world! There are those who won't go near it for fear of the dreaded iron, and those who won't wear anything but linen due its cool, comfortable qualities.
 
If you fall into the first category, look away now 😊 (Although I would suggest you give it another chance…). I'm not a mad keen ironer, but I never mind doing linen as it's so easy and satisfying and nothing feels better than freshly ironed linen on a hot day. Some people, like Cathy, are fortunate enough to live with someone who loves ironing. Hold on to those people if you've got one too!
 
With similar qualities to cotton, linen is a luxurious fabric, popular for centuries, made from the stems of flax plants and harder wearing than cotton due to the fibres being more tightly wrapped. It is also very environmentally friendly.
 
We've got some fabulous linens in the shop at the moment.
Kasbah linens
Kasbah's softly coloured tunics and shirts are superb every day essential wardrobe additions.
Kasbah Tempeste in 4 glorious colours – blue, red, teal, yellow
Kasbah Temple shirt – black and white
Kasbah Penny crops – black and white
Paula Trousers Trousers – black and white
Kasbah Tesna Vest – black and white
Luxurious Grizas Linens
For a little more luxury, our ever popular Grizas 'uneven' shirts which are longer at the back than the front, are always a winner. Gorgeous soft linen that falls and flatters beautifully.
Grizas uneven shirts – orchid, Atlantic blue
Doris Streich shirts and tunics
The Doris Streich shirts and tunics have been hugely popular already and I am awaiting a new delivery of the blue shirt which will be in within the next week, hopefully, as this just flew out.
Doris Streich shirts – blue and green
Doris Streich shirt dress – blue
Doris Streich floral tunic – white/black 
Doris Streich linen pleat tunic – pink
Lighter linens from Pont Neuf
And lastly in our fabulous linen collection is the new Pont Neuf which is going down a storm. Lovely light linens in stunning colours and gorgeous shapes and styles. Some of these pieces are very low in stock so get in quickly if there's something you love.
Pont Neuf Labika top
Pont Neuf Ladan tunics – navy and turquoise 
Pont Neuf Haima dress – navy
Pont Neuf Hailey tunic – navy
Pont Neuf Haldis dress – turquoise    
We are preparing another photo shoot this week so the shop will close early on Friday (3pm) but I will have new photos on the website for you very soon! We will also be closed on Bank Holiday Monday, 2 May.

Give us a call on 020 8947 9797 or send an email to arrange an appointment* to visit at a time to suit you. Or place an order online and we will get your goodies out to you as soon as we can, usually the same day.
 
Stay safe and well ladies.
NB: We are keeping with the appointment system to ensure we can manage in the shop with only one member of staff. This won't necessarily mean you'll be alone in the shop so if you want to be, please make sure we know when you book your appointment.