Celebrations and Jubilations!
1 June 2022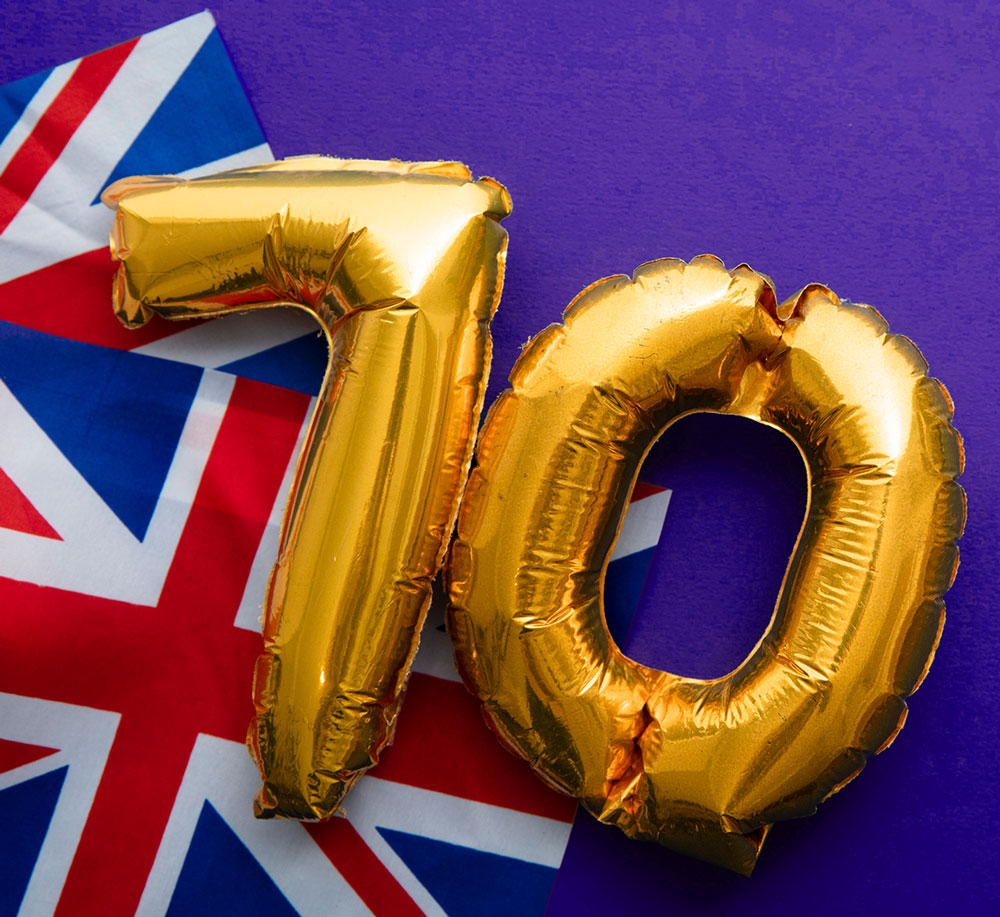 The Platinum Jubilee of our wonderful Queen is upon us and to celebrate we are giving you, our fabulous customers…
10% of EVERYTHING!
Yes, you read that correctly! EVERYTHING!*
Just enter the code at checkout and 10% will automatically be deducted from your order. The offer will also be valid in store on the days that we are open. The offer will run from Wednesday 1 June to Sunday 5 June, so make sure you don't miss out on this opportunity of picking up a bargain as well as getting a great price on some of our staples which are never normally reduced.
JUBILEE10
Make sure, when adding the above code, you type using capital letters into the coupon box, then click on 'apply coupon'.
I hope you all have a very fabulous weekend and rejoice in the extraordinary life of this exceptional lady.
Nothing else to say other than happy shopping!
* The offer does not apply to alterations or already reduced items.

Here's a taster…
Angel Circle big pocket dress
WAS £100 NOW £90
Doris Streich brushstroke shirt
WAS £140 NOW £126
Frandsen abstract waterproof jacket
WAS £145 NOW £130.50
Grizas uneven linen shirt – Atlantic blue
WAS £140 NOW £126
Kasbah Tahira top
WAS £45 NOW £40.50
K J Brand Wash & Go crops
WAS £90 NOW £81
Masai Jossla long kimono – desert sage
WAS £120 NOW £108
Mona Lisa lightweight narrow trousers – navy
WAS £105 NOW £94.50
Noen linen bubble dress – dusty pinks
WAS £135 NOW £121.50
Orientique Port Grimauld dress
WAS £85 NOW £76.50
Pont Neuf Bloom Sia
WAS £95 NOW £85.50
Robell Bella check crops
WAS £75 NOW £67.50
See You radio waves dress
WAS £145 NOW £130.50
Taro Vao Hina sleeveless dress – papaya
WAS £75 NOW £67.50
Via Appia striped tunic dress – pink/white
WAS £105 NOW £94.50

Place your order online and we will get your goodies out to you as soon as we can. Obviously, due to the Bank Holiday weekend, we won't be packing parcels until Monday 6 June but we will do our very best to get all orders received over the weekend sent to you on either Monday or Tuesday. We might be quite busy though so please be patient.
Stay safe and well ladies and enjoy the festivities! Think of me as I will be making vats of potato salad over the weekend!